26 Feb 2022
Global virtual production market to reach $1.85bn by 2026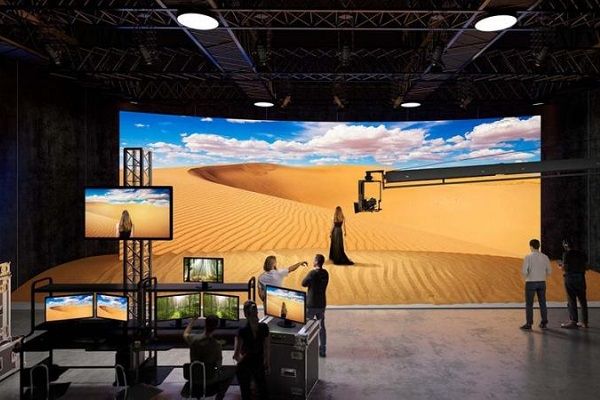 During the next few years, one of the major factors driving the virtual production market growth will be the rising adoption of LED video walls.

The virtual production market is expected to grow by $1.85bn during 2022-2026, growing at a CAGR of 16.85%, according to a report titled Global Virtual Production Market 2022-2026 by ResearchAndMarkets.

Key factors that drive the market are the increasing demand for visual effects in VFX. There is a surge in demand for virtual production in commercial ads, likely to drive the market. Nowadays, due to lockdowns like situations, people are more attracted to web series that contain visual effects and three-dimensional graphic environments that encourage video-makers to implement virtual production technology in their content.

The report provides a holistic analysis, market size and forecast, trends, growth drivers, and challenges, as well as vendor analysis covering around 25 vendors. The market is driven by product launches and product expansions and the growing implementation of virtual production in the gaming industry.

It identifies the rising adoption of LED video wall technology as one of the prime reasons driving the virtual production market growth during the next few years.

The augmented acceptance of the LED video walls technology increases the execution of virtual production through the entertainment and media segment. Gaming is evolving day by day; game manufacturers use virtual displays to make it accurate and effective for players. Advancement in technology and its integration in virtual production create new opportunities for this market. However, some factors are hindering the market growth as the lack of untrained professionals. Challenges that come in this market are high implementation cost, which requires money for using it.

The robust vendor analysis is designed to help clients improve their market position. The report provides a detailed analysis of several leading virtual production market vendors that include 360Rize, Adobe Inc., Arashi Vision Co. Ltd., Autodesk Inc., Boris FX Inc., Epic Games Inc., HTC Corp., Humaneyes Technologies Ltd., Mo-Sys Engineering Ltd., and Nvidia Corp. Also, the virtual production market analysis report includes information on upcoming trends and challenges that will influence market growth. This is to help companies strategize and leverage all forthcoming growth opportunities.

Source : Broadcast Pro