05 Dec 2022
Neom attracts first Bollywood shoot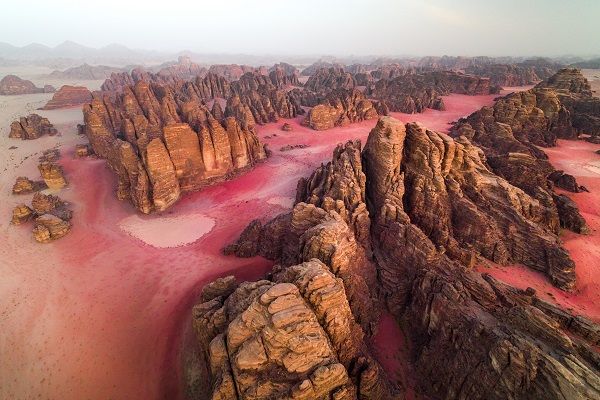 Neom has hosted about 26 productions in the past 18 months, including 'Desert Warrior'.
Neom has attracted its first Bollywood shoot Dunki, starring Shah Rukh Khan, and booked the 200-episode-a-year Saudi soap opera Exceptional, produced by MBC Group.
The announcement was made at the second edition of the Red Sea International Film Festival in Jeddah.
Dunki will be the first Bollywood film to shoot in Neom, Saudi Arabia. The film has Shah Rukh Khan, Rajkumar Hirani and others. The culture ministry of Saudi Arabia will refund up to 40% of the manufacture devoted in the country and offer full support, assuring about providing licensees to the filmmakers as early as possible.
Neom has hosted an estimated 26 productions over the past 18 months, including Desert Warrior, which stars US actor Anthony Mackie and is directed by Rupert Wyatt.
Borg also addressed nearby competitor Abu Dhabi, which has turned into a hotspot for Hollywood shoots in recent years, saying: "I think our ambitions are much greater than theirs," according to Variety. He said the plan is to build more than 40 sound stages at Neom over the next four years.
Neom, which offers over 40% cash discount production plans and is engaged in infrastructure creation, is becoming a highly competitive proposition especially for Indian productions as well as international ones at large.
Source: BROADCAST PRO