19 Mar 2023
SpaceX launches SES's fourth and fifth C-band satellites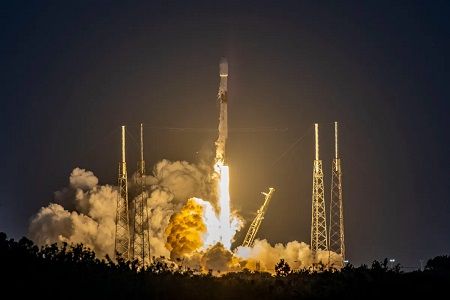 SES-18 and SES-1 are due to start services in June after using onboard hydrazine-fueled propulsion to reach their geostationary orbital slots.
SES satellite's SES-18 and SES-19 satellites, designed and assembled by Northrop Grumman, have been launched by SpaceX's Falcon 9 rocket from Cape Canaveral Space Force Station in Florida.
Both satellites are the fourth and fifth – and final – satellites to be launched as part of SES's C-band transition plan, following the launch of SES-22 in June 2022 and the tandem launch of SES-20 and SES-21 in October 2022. These satellites are essential parts of SES's plan to achieve the Federal Communications Commission's (FCC) programme to clear the C-band spectrum to enable wireless operators to deploy 5G services across the contiguous US (CONUS) while ensuring that SES's existing customers continue to enjoy uninterrupted TV, radio, and critical data transmission services to millions of Americans.
By providing contractual service protections to customers who receive video services in the US, SES-18 and SES-19 will enable SES to safely clear the C-band spectrum to help accomplish the FCC's ambitious goals for American 5G innovation. SES-18 is expected to begin operations in June 2023 at 103 degrees West replacing SES-3 C-band payload and SES-19 will be co-located with SES-22 at 135 degrees West.
Speaking about the successful launch, Steve Collar, CEO of SES, said: "This successful launch marks one of the last remaining milestones on our journey to clear a portion of the C-band, and we are incredibly grateful to Northrop Grumman, SpaceX, and all of our partners who helped make this plan a reality. We are now on the home stretch in protecting our customers' broadcasts while freeing crucial 5G spectrum and we look forward to successfully concluding our work well before the FCC's December 2023 accelerated clearing deadline."
Source: SatellitePro ME