23 Mar 2022
Astra signs multi-launch contract with Spaceflight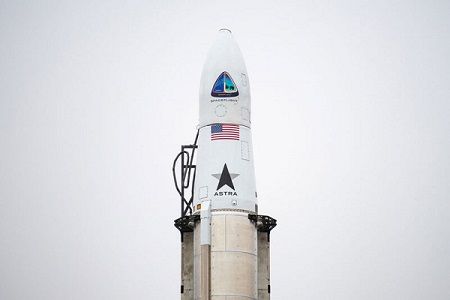 The LV0009 launch will be the first in a new multi-launch agreement, and the rocket will carry three Spaceflight customers to a 525-kilometre sun-synchronous orbit.
Astra Space and Spaceflight have signed a multi-launch contract. This agreement provides Spaceflight with launch opportunities using Astra's launch services through 2025.Through this commitment, Spaceflight expands its launch vehicle partner portfolio, offering its customers additional launch opportunities through Astra missions. Together, Astra and Spaceflight aim to rapidly accelerate the cadence of
Speaking about the deal, Curt Blake, CEO and President of Spaceflight Inc., said: "We continuously look for opportunities to provide our customers access to flexible and reliable options to get to orbit. By expanding our launch partner portfolio to include Astra, we can increase the launch opportunities available to our customers. Astra's willingness to explore creative launch solutions and shared dedication to customer success makes them a great partner."
In the first launch, Spaceflight's Astra-1 will take three Spaceflight customers, including Portland State Aerospace Society and NearSpace Launch, to a 525 km circular sun-synchronous orbit. Spaceflight managed the mission for all customers onboard and worked closely with the Astra team during the integration process.
Martin Attiq, Chief Business Officer at Astra, added: "We are thrilled to partner with Spaceflight, who shares our customer-focused approach. We look forward to working together to make getting to space more efficient, frequent, and affordable than ever."
Source : Satelliteprome