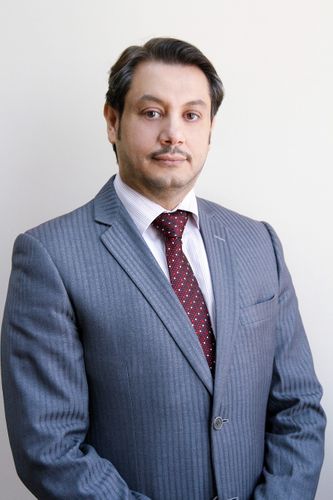 Fagr Kassim Ali
Director of Media Sector Development
,
Sharjah Media City
United Arab Emirates
Fagr Kassim Ali is the Media Sector Development Director at Sharjah Media City (Shams), the pioneering free zone authority launched by Emiri Decree in 2017 to be a global hub for the media and creative industries. Joining Shams in 2017 as one of its founding members, Ali has been an integral to creating the authority's vibrant environment that is seeing its creative industries thrive.
A dynamic, results-oriented expert in both traditional and digital media, Ali's experience encompasses more than 28 years creating high class solutions for the media sector. He has an extensive record of delivering on revenue targets as well as driving sales, market share, business growth and brand recognition across the region.
Ali joined Shams from Sharjah Broadcasting Authority, were he was the Programming Manager and latterly responsible for launching Al Sharqia from Kalba TV station. His 5 year tenure with the authority saw him win several awards, including SuroohShamekha – Gold, at the 5th Cairo Media & TV Festival; Al Amara Islamya (Islamic Architecture), Gold at the 13th Gulf Radio &Television Festival and Al Mad AlAhmar (Red tide), Silver at the 14th Gulf Radio & Television Festival.
Before taking up his role with Sharjah Broadcasting Authority, Fagr worked for the Associated Press (AP), spending 9 years as Director for Middle East and Africa. His time with AP saw him develop new products and services, in the process increasing sales by millions of US dollars a year.
Prior to joining AP, Fagr worked for UK3 (3 Now) to develop mobile content for ethnically diverse communities. This followed roles in sports journalism with stints at SNTV (Sports News Television) - the world's largest sports video news agency – where he revamped the agency's Middle East Desk, and also positions establishing the Sports News Desk at Abu Dhabi Media and ANN in London.
Ali started his carrier at the BBC World service as Radio Reporter and Presenter before moving to Orbit Network in Italy (OSN Now) where he worked in radio and television, developing experience in an array of positions that included Presenter, Director and Producer in both broadcast mediums.
He Fagr holds an MBA from Cass Business School, United Kingdom and is also pursuing his MSC in digital transformation with Hull University.