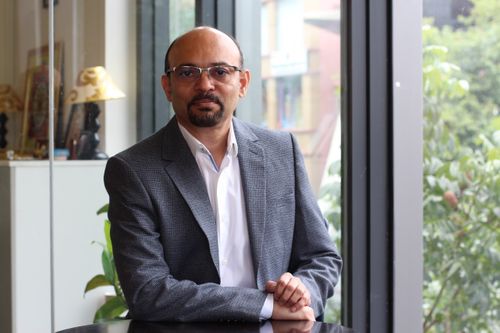 Nitin Narkhede
Nitin Narkhede is a dynamic entrepreneur, creative technologist & a passionate innovator. He has pioneered work in blockchain technology, IP rights, and content distribution. He is the founder and CEO of TheAlly, a blockchain based network for enterprises, artists and creators that secures IP rights on-chain and offers a decentralized content distribution.
Nitin has a strong background in technology and has worked with global banks and financial institutions, representing companies such as HCL, TCS, and Mphasis. In his previous corporate role, he served as the Vice President of Innovation & Blockchain, where he established India's first Center of Excellence (CoE) in Blockchain in June 2016.
Under Nitin's leadership, TheAlly & Rightsfually have gained recognition from industry leaders and investors alike. The project has received investments & grants from notable figures such as Polygon & its founder, Sandeep Nailwal.
Rightsfually has been recognised by Polygon and the Government of Telangana for its utility value in helping creator & artists.
Nitin also holds a patent for micro-distribution process on blockchain, which is community-based subsequent distribution & monetization process on blockchain. Nitin will elaborate on this process today.