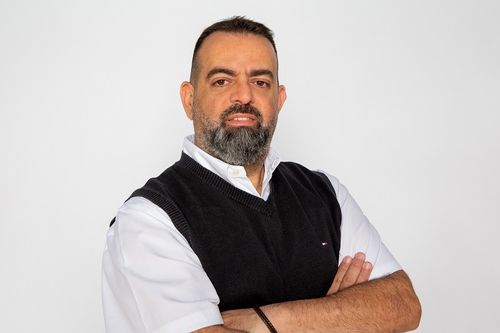 Tony Saab
SVP Content & Strategic Partnerships,
,
Starzplay
United Arab Emirates
Tony Saab is the Senior Vice President of Content and Strategic Partnerships at STARZPLAY, which is ranked consistently amongst the region's top three subscription video on demand services. STARZPLAY brings the best of entertainment and sports in one app and is available in 19 countries across the Middle East, North Africa, and Pakistan.
Tony joined STARZPLAY in 2023 and is responsible for developing and implementing content acquisition and original production strategies. This includes all aspects of content acquisition, programming, and production for various genres, including movies, series, documentaries, and kids' content. Tony's role also entails building as well as renewing strategic relationships with regional and global players to bring premium content for STARZPLAY subscribers across the MENA region.
In his previous role, Tony headed up the content and production team at Intigral, overseeing and leading content acquisition with the UAE and KSA as his key markets. Supporting the company's content portfolio for 13 years, he was responsible for managing the operational and technology capability of Intigral's IPTV and OTT broadcast operations. His previous roles also include Head of Resources at Sharjah Media Corporation as well as Head of Presentation at Rotana.
Tony holds an executive MBA degree in Business, Management and Marketing from the American University College of Technology in Lebanon and a Bachelor's degree in Insurance from St. Joseph University of Beirut in addition to Data Centre certifications from CNet. Tony is also a member of the International Academy of Television Arts and Sciences.
Based in Dubai with his family, Tony finds joy in the experience of motorcycle riding in his free time.